Certified Primary Instructor: Level 2
Valid: October, 2016 — October, 2018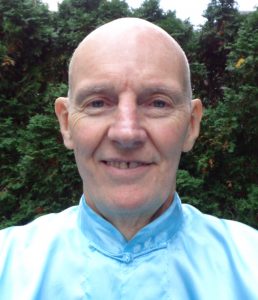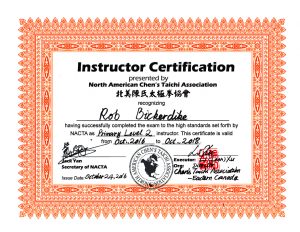 In 2002, in the interests of rehabilitating his failing physical health, Rob joined the Taoist Tai Chi Society at the urging of his family doctor. Embracing that style he became an instructor and practised this style of Tai Chi for over 10 years. While the rehabilitation benefits of the Tai Chi he was practising were notable, Rob continued to seek improvement. In 2012, his friend and co-practitioner of Chen's Tai Chi, instructor Jim McIntyre, introduced him to masters Zhou Qian and Xu Li. After a few lessons from these two masters it was clear to Rob that these highly accomplished practitioners were offering programs with the potential to further improve his health and hence he joined their Sino Wushu Academy and began his training in Chen's Tai Chi and Qi Gong. After fours years of consistent study and practice, he reports a remarkable additional improvement in his overall physical condition. In the interests of helping others who also desire to improve their health, he has become a certified instructor in Chen's Tai Chi.