Certified Primary Instructor: Level 2
Valid: May, 2017 — May, 2019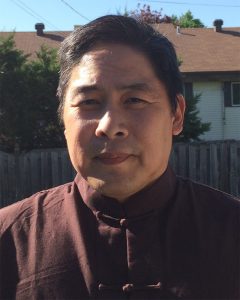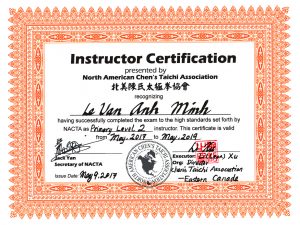 In summer of 2008, I started learning Qi Gong, Yang style Taiji, Wu style Taiji and Chen style Taiji from Master Qian Zhou, 5 year later in 2013, I also have started taking Intermediate Chen Taiji Classes from Master Leon Xu. I participated in several seminars given by Grand Master Chen Zhenglei including Chen's Laojia Er Lu (Old Frame 2), Jian (Straight Sword), Dao (Broad Sword) and Push hands. Now I still continue to learn Chen's Taichi, with Masters Qian Zhou and Leon Xu at Sino Wushu Academy.